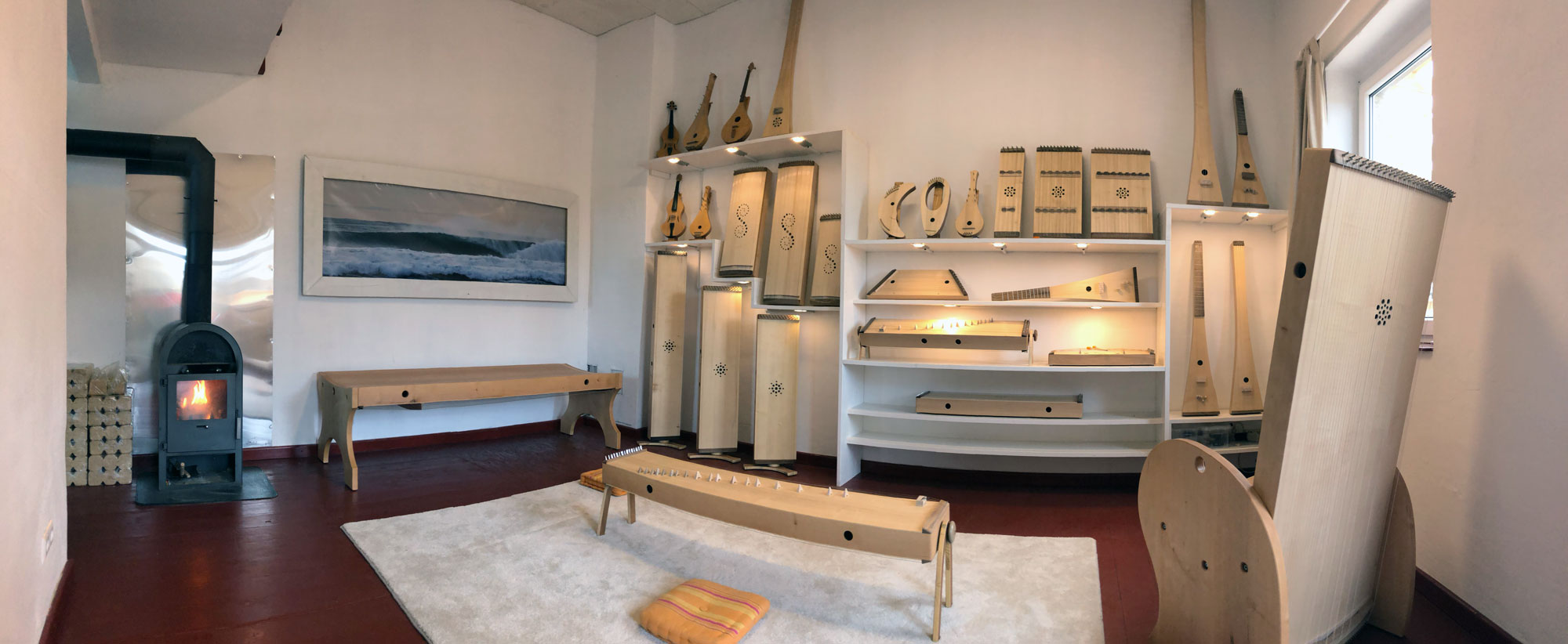 The sound room is right next to the production rooms of our workshop. Here you can have a look at the whole range of our offer and try out all instruments to your heart's content. If you bring some time with you, you can go on an extensive sound journey, be it with the body sound instruments such as the soundbed and the therapy monochords, or with the Kotamo or the string tambourine.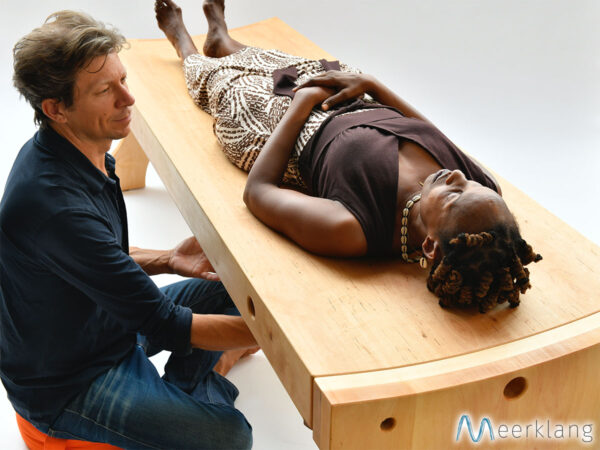 In addition, we offer individual appointments for sound journeys in our sound room. These can last between 60-90 minutes, depending on how intensively you want to get in touch with yourself and a world that does not require words or expectations.
After a sound journey, we offer a conversation, if desired, in which we deepen the experience together. Sometimes intensive contact with sounds triggers things in us that we want to take a closer look at. These can be sudden realizations, unusual feelings or even physical experiences that are new to us.
Often these sounds help us to see more clearly what is and where we are. You can give us access to ourselves that can be very direct and straightforward, without the need for extensive analysis.
Prices for sound journeys including subsequent in-depth discussion:
Appointment
If you are interested in sound journeys or for visits to the sound room, please contact us directly.
Appointment